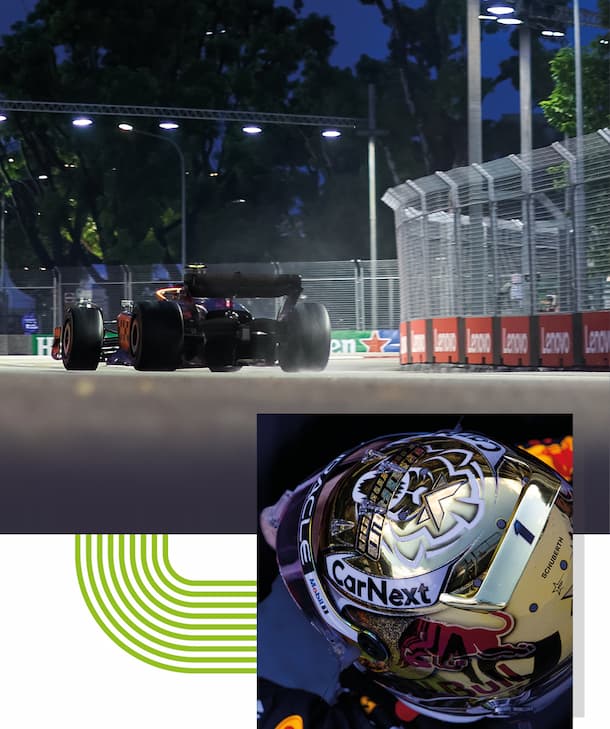 THIS MONTH'S BOX…
SEASON HIGHLIGHTS
THIS MONTH'S BOX…
SEASON HIGHLIGHTS
SHIPS 12TH DECEMBER – 2/3 DAYS FOR DELIVERY
SHIPS 12TH DECEMBER
2/3 DAYS FOR DELIVERY
This month, we're celebrating the dramatic 2022 season. As the regulations were turned on their heads, we had some great races, with plenty of drama along the way!
We saw a season of absolute domination by Red Bull and Max Verstappen, with the Dutchman taking a record 15 wins on his way to his second title. Reigning champions Mercedes suffered a difficult year. However, the Silver Arrows fought back, with George Russell taking his first win in Brazil.
It was also a season to forget for Ferrari. The Scuderia started off as championship favourites, before seeing their title challenge fade away quickly.
With maiden wins, drama on and off the track, surprise results and everything in between, it has been a year to remember – what was your favourite moment?
A RICH HISTORY…
Germany has a rich history with motorsport and the new Eifel GP is sure to be a fantastic addition to the calendar. The race is to be held at the incredible Nürburgring GP circuit, which last saw F1 action in 2013 for the German GP, won by Vettel for Red Bull. Last year's race in Germany was also one of the most eventful in recent history. With crashes, safety cars and surprise podiums, F1 in Germany always puts on a great show!
NEW TO DRIVECRATE?
Join today to get your first box!