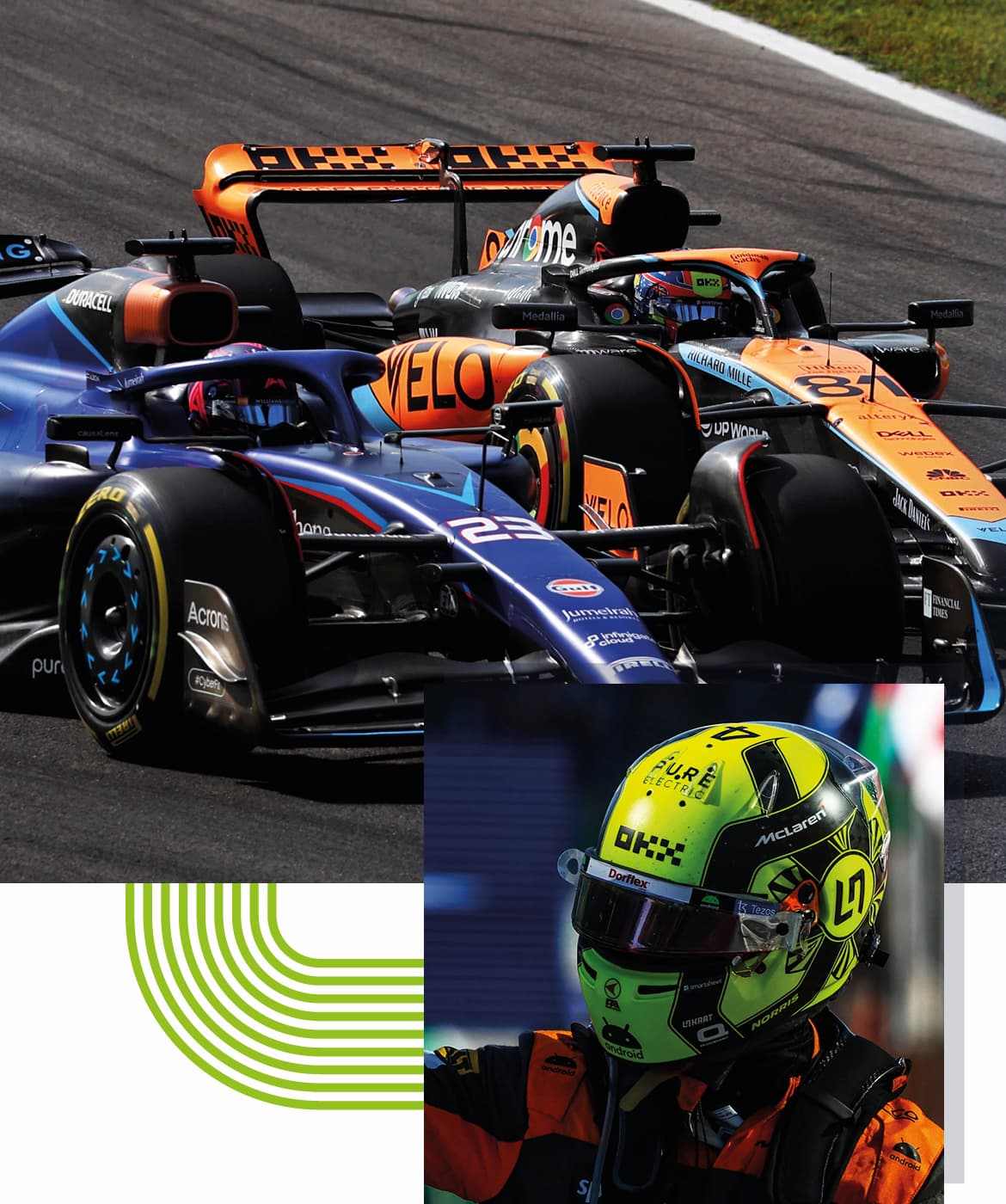 DECEMBER'S BOX…
Rivals
The Story of 2023
DECEMBER'S BOX…
Rivals
The Story of 2023
2023 has not been without surprises. The chasing pack are getting ever closer, and it's only a matter of time until they start challenging the World Champions!
One team that made massive gains this year is McLaren. The Woking outfit started the season on the back foot, but a mid-season upgrade rocketed them up the pecking order and transformed their season.
Another team who have also seen a significant performance boost this year is fan-favourite Williams. Alex Albon has enjoyed a highly successful season, securing P7 in the Constructors' Championship for the team.
2023 was a season with so many fascinating storylines – we can't wait until next year already!
New to DriveCrate?
Join today to get your first box!